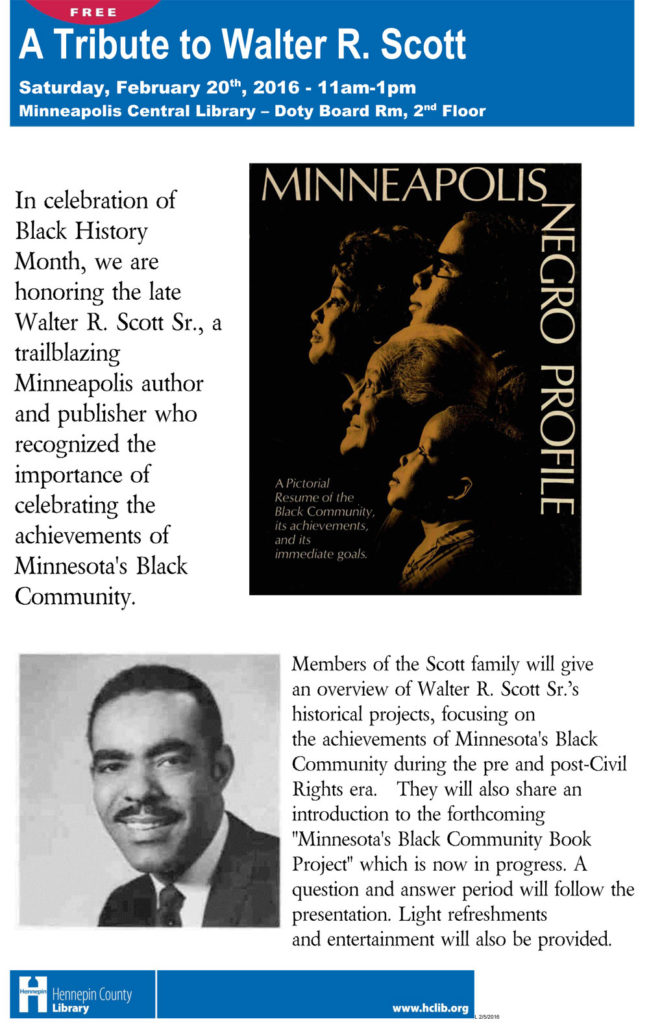 Saturday, February 20th, 2016 – 11am-1pm
Minneapolis Central Library – Doty Board Rm, 2nd Floor
In celebration of Black History Month, we are honoring the late Walter R. Scott St., a trailblazing Minneapolis author and publisher who recognized the impiortance of celebrating the achievements of Minnesota's Black Community.
Members of the Scott family will give an overview of Walter R. Scott Sr.'s historical projects, focusing on the achievements of Minnesota's Black during the pre and post-Civil Rights era. They will also share an introduction to the forthcoming "Minnesota's Black Community Book Project" which is now in progress. A question and answer period will follow the presentation. Light refreshments and entertainment will also be provided.