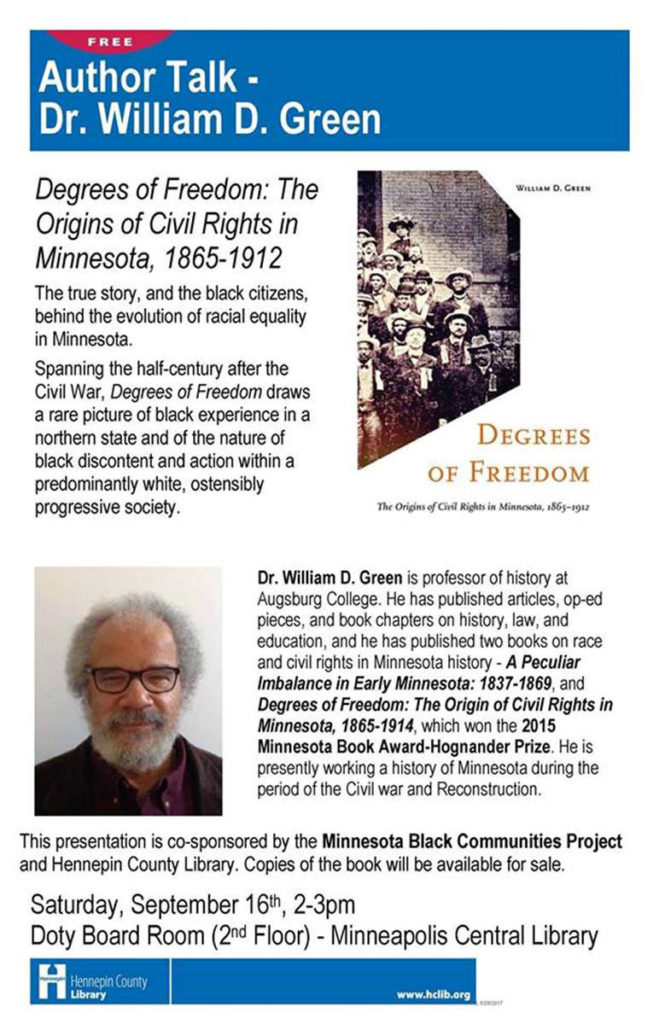 Degrees of Freedom: The Origins of Civil Rights in Minnesota, 1865-1912
The true story, and the black citizens, behind the evolution of racial equality in Minnesota.
Spanning the half-century after the Civil War, Degrees of Freedom draws a rare picture of black experience in a northern state and of the nature of black discontent and action within a predominantly white, ostensibly progressive society.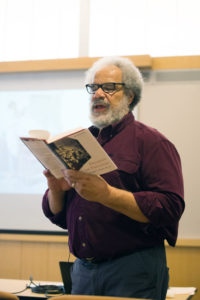 Dr. William Dr. Green is professor of history at Augsburg College. He has published articles, op-ed pieces, and book chapters on history, law, and education, and he has published two books on race and civil rights in Minnesota history – A Peculiar Imbalance in Early Minnesota: 1837-1869, and Degrees of Freedom: The Origin of Civil Rights in Minnesota, 1865-1914, which won the 2015 Minnesota Book Award-Hognander Prize. He is presently working a hirstoy of Minnesota during the period of the Civil war and Reconstruction.
This presentation is co-sponsored by the Minnesota Black Communities Project and Hennepin County Library. Copies of the book will be available for sale.
Saturday, September 16th, 2-3pm
Doty Board Room (2nd Floor) – Minneapolis Central Library