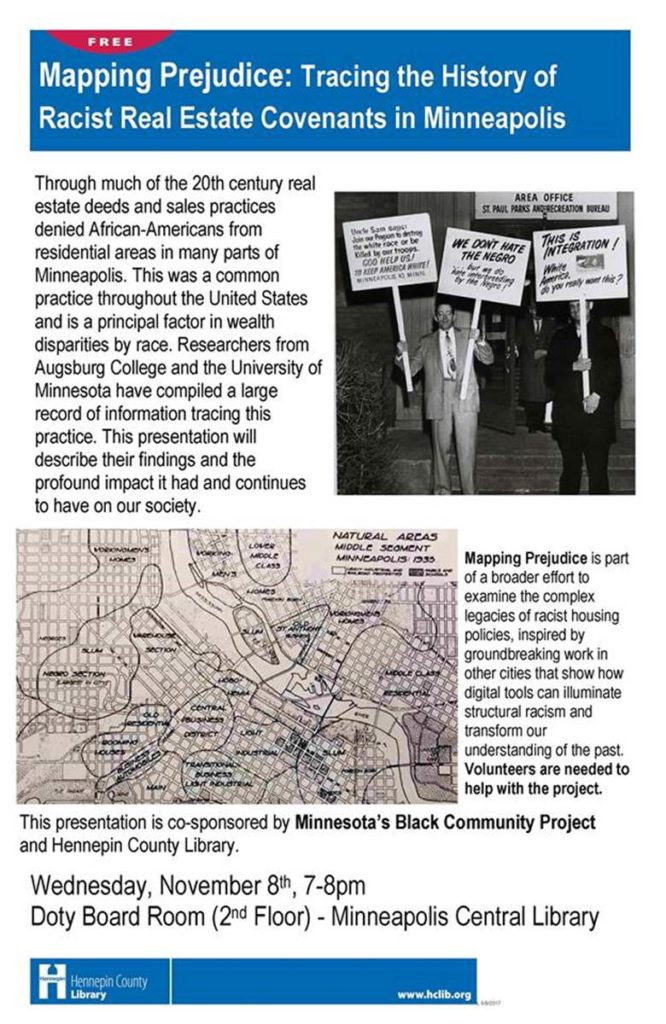 Through much of the 20th century real estate deeds and sales practices denied African-Americans from residential areas in many parts of Minneapolis. This was a common practice throughout the United States and is a principal factor in wealth disparities by race. Researchers from Augsburg College and the University of Minnesota have compiled a large record of information tracing this practice. This presentation will describe their findings and the profound impact it had and continues to have on our society.
Mapping prejudice is part of a broader effort to examine the complex legacies of racist housing policies, inspired by groundbreaking work in other cities that show how digital tools can illuminate structural racism and transform our understanding of the past.
Volunteers are needed to help with the project.
This presentation is co-sponsored y Minnesota's Black Community Project and Hennepin County Library.
Wednesday, November 8th, 7-8pm
Doty Board Room (2nd Floor) – Minneapolis Central Library